NaijaAgroNet: ... Linking agrobiz, new energy, sustainable environs, people & technology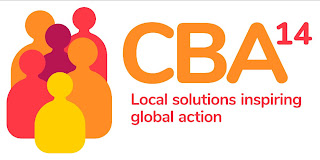 The 14th International Conference on Community-based Adaptation to Climate Change (CBA14) will be held online has kicked off, report NaijaAgroNet.

CBA14 would hold from 21-25 September 2020 with focus on community-based adaptation, putting the people most vulnerable to climate change at the centre of the conversation.


CBA conferences draw a wide range of people, from grassroots organisations to policymakers. In this year of cancelled in-person meetings, CBA will be one of the few places where South-South networks will have a chance to connect – both with colleagues from the global South and with major development partners.

CBA14 is organised by CARE, the Climate Justice Resilience Fund, the Global Resilience Partnership, Irish Aid, Practical Action and IIED, in collaboration with BRAC, the Huairou Commission, Green Africa Youth, IUCN NL, Environmental Management for Livelihood Improvement Bwaise Facility, African Centre for Trade and Development and Slum Dwellers International.